Ammara Stone Comfort-fit Design Ring
This two-part 14k White Gold wedding band features a stunning Damascus Steel center creating a unique style sure to please. Ammara Stone wedding bands are contemporary wedding rings fusing traditional precious metals with exciting new alternative metals like Black titanium and Tantalum. Responsibly made in the USA, you can feel good about choosing one of our Ammara Stone wedding bands as a symbol of your commitment.
*Prices are subject to change based on fluctuations in metal prices and currencies
Book an appointment
General Details:
Ships in 7-10 Business Days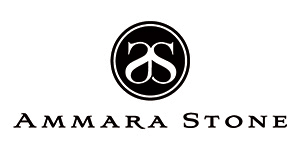 Ammara Stone represents the notion of united strength. The word "Ammara" (deriving from the Greek word Amarantos) translates to unfading and eternal. Coupled with the word "Stone", the Ammara Stone name represent the stone-like foundation shared between you and yours. The Ammara Stone line breaks the barriers of traditional ring design. There is nothing traditional about the eternal bond you share, and your ring should be no different.